Strong is the New Sexy! FuelFit Strong offers various options to get you to the strongest version of yourself.  You can choose from our workshops, strength club and personalised coaching.
FuelFit Strength Club Barbell Workshop
This workshop is to equip you with all the knowledge and technical skills to perform these 3 main lifts: Squat, Bench Press and Deadlift.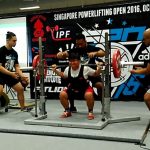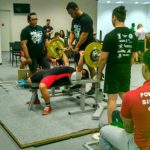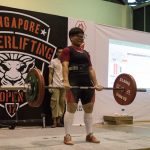 We will go through in details the following components of each lift:
Warm-up
Set-up
Movement Pattern
Variations
Each workshop is 3 hours and typically on a Sunday afternoon. Each workshop has only 4 spaces to ensure you get adequate attention and practice time.
Note that this is compulsory for everyone who wants to enrol in the FuelFit Strength Club. However, exemptions may be considered upon a technique video review. This is to ensure that all members in the FuelFit Strength Club can follow the program safely and effectively.
Check out the calendar below for the next workshop dates. You may register directly by clicking on the preferred timing.
Alternatively, feel free to  to find out more.
FuelFit Strength Club
For a recurring fee, you'll have access to:
1. 4-week program delivered via the FuelFit Mobile App
2. Video form checks (via our private Facebook group)
3. Club training sessions (optional)
Club training sessions will be held once a week on Sun afternoon 2.30- 4.30pm where you will come to train together with us. We will not be your coaches during these sessions, more like training buddies.
You will need your own membership to our partner gym or you can pay 25 per entry for each club training session.
*Note that you must attend the Barbell Workshop before joining the club. Exemptions will be considered if you are a seasoned lifter.
Feel free to  to find out more.
Personalised Coaching
We also offer more personalized programming and coaching for those of you who are:
not very confident to train on your own yet
considering to compete in the near future
already competing and would like to achieve elite results