Simple Healthy Recipes Anytime!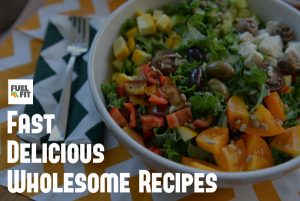 If you are anything like most Singaporeans, you probably think that healthy eating is very difficult and cooking takes up too much time. Waking up in the morning and yearn for a filling, wholesome and fast breakfast? Healthy and easy dinner dishes?
We present you with Coach Saudi's 5 favourite basic recipes that are fast, nutritious and delicious! Who says eating healthy can't be tasty?
Interested in a holistic Meals and Eating coaching journey? Find out what FuelFit's Nutrition ProCoach is all about here!